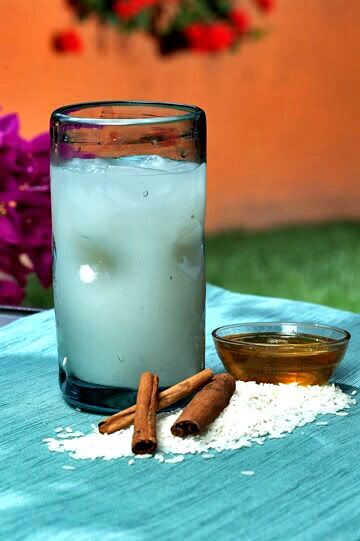 Horchata!
The name is just fun to say! But what is it exactly??
Horchata
is a cloudy, milky-white drink found all over Spain and Latin America. Each country prepares
horchata
slightly different based on what grows in their region. In Spain,
horchata
is predominantly made from tiger nuts, which grow all over the region, especially in Valencia. In Puerto Rico, the drink is predominantly made with sesame seeds. In Nicaragua and Honduras, the key ingredient is
semilla de jicaro
, or jicaro seeds. In Mexico, the drink is made mostly of rice. And in El Salvador, the secret ingredient is the
morro seed,
referred to as
semilla de morro
in Spanish.
After the key ingredient is added, milk, rice, and a collection of spices, such as cinnamon, nutmeg, and vanilla, are also added. Though the drink used to be made by hand, the
Rio Grande
company now
sells
horchata
drink mix packets at most major grocery stores. Simply pick up a packet, add milk, and viola! Horchata appears!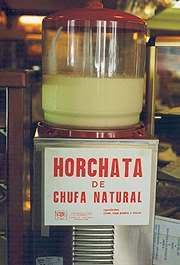 Sweet Ideas!
You can make a fun snack for your children using
horcahta
! Click the link below to see how: