On the
15th of September
, the country of El Salvador will celebrate their independence from Spain, which was granted to them in 1821 after months of fighting. Four other countries in Central America - Costa Rica, Guatemala, Honduras, and Nicaragua - will do the same. Mexico will celebrate their independence from Spain on the 16th of September. Chile will celebrate their independence from Spain on the 18th of September. The
15th of September
also kicks off
National Hispanic Heritage month
, which runs until October 15th.
El Salvador celebrates their independence
with a
desfile
, or parade, of all the school children. The school children first march through the city, and then they march back to school. The school children practice their routines for weeks before the big day and always put on a great show. Although in the past the cheerleaders often were allowed to wear very revealing outfits, the new president of
El Salvador, Carlos Funes, elected in 2009, has mandated that all children, including the dancers, wear only their school uniforms. This mandate has greatly helped to cut down on the vast amount of inappropriate clothing in the desfiles.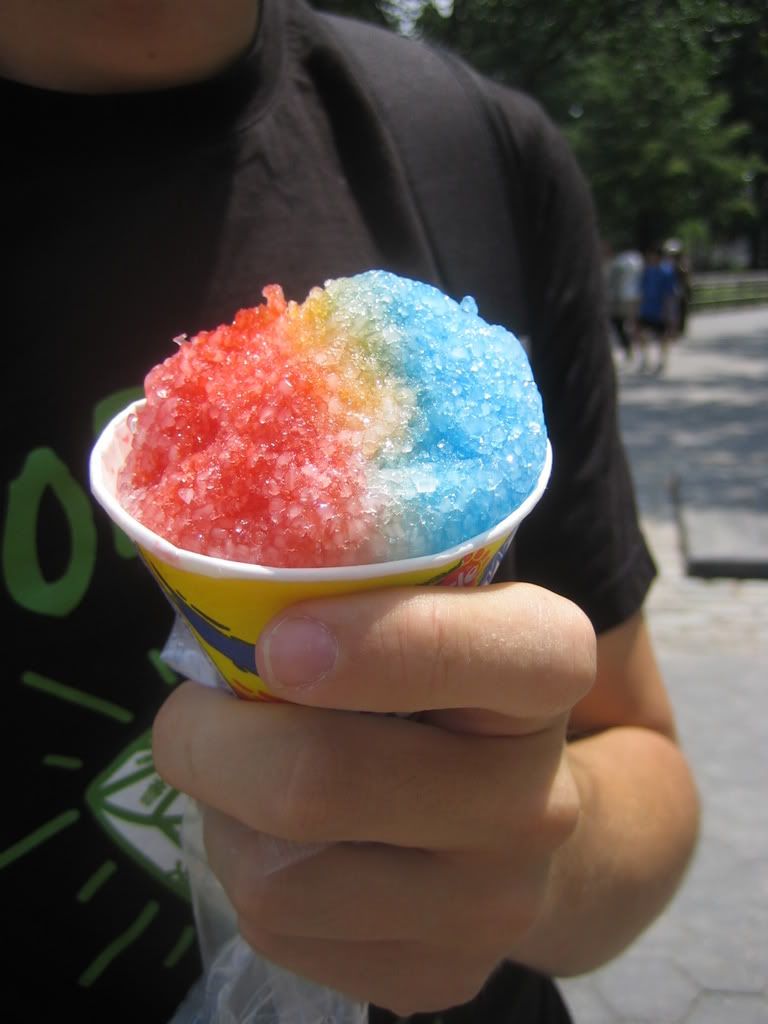 The usual foods eaten on the Dia de Independencia are ice cream and minutas, or "minutes", the comical Salvadoran name for snow cones. Cold foods are eaten because it can get very hot in the desfiles, whether you are a participant or a bystander.
Every year on the
15th of Septiembre
I let my son pick a treat he wants to make and decorate it in blue and white, the national colors of El Salvador. My son wanted to make his latest fav,
cupcakes de Tamarindo
, or tamarind cupcakes, this year. He decorated the cupcakes in a tie-dye pattern of blue and white as you can see in the picture. He also likes to get himself into the spirit of La Dia de Independecia early in the week by walking around with his flag, as you can see him doing below.
by

15 de Septiembre, Dia de la Independencia El Salvador.